'Olive Brewster is a scaredy cat. She doesn't do new or risky. She's happy enough with her job at the local market, it's cool that she has no boyfriend to fret over, she even likes that she still lives in her childhood home. No drama, no fuss, no problems. Everything is fine. Super duper fine.
Except … Olive's best friend in the world​, Birdie, is dying.
Birdie has one final wish. She wants to track down her first love, Chuck, and because she's stuck in the hospital she needs Olive's help to do it. But there's a teeny problem: Chuck is somewhere in New York and Olive has never even left her home town, let alone roamed the crazy streets of Manhattan.
As if the big city isn't scary enough, Olive has to contend with Seth, a cocky comedy TV writer who thinks she's a joke; Anders, a bored socialite who's taken a shine to her; and the fact that no matter how hard she tries to track down Chuck, he doesn't seem to want to be found.
Can Olive learn to overcome her fears, abandon her old safe routine and fulfil her best friend's last wish?  It's going to take extra bravery, one badass attitude and a whole lot of Big Sexy Love to make this happen…'
OK, I am just going to take a moment to squeal because if I don't this review is going to be WRITTEN IN SOME SERIOUS CAPITALS!!!!!!!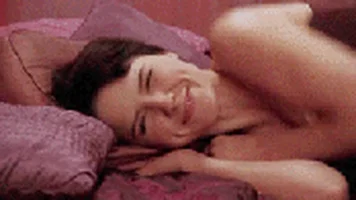 One of my most FAVOURITE authors is BACK with a brand new book and it is quite simply HER BEST YET! If this book is a sign of what is to come from Kirsty, I AM REALLY FUCKING EXCITED! She has absolutely set the bar and blown all her other books out of the water with Big Sexy Love. We are used to her bonkers style writing and being made to laugh until we cry and this is no different, as well as laughing until I cried… I actually did cry, great big ugly tears of sadness and happiness.
Olive Brewster is a girl who is stuck in her ways, she likes things a certain way… she likes familiarity, routine. She does not like spontaneity or risking her life, like going on airplanes and boats, which has led her to lead a half-life. She has lived in the same house all her life, with her brother and his awful girlfriend, who goes out of her way to make Olive feel uncomfortable and unwelcome. Olive has also been in the same job since forever, she works in a fishmongers in Manchester with the two Joan's. Olive has also not had sex in TEN YEARS, she has seen first hand how reckless people become by "peens and vajeens" and prefers a simple and sex-free life, but ever since watching the sex scene in Atonement, Olive has found she is starting to wonder of she is actually missing out!
Olive's best friend in the whole world is Birdie, they met in a library in their first year of uni, Birdie was over from America to study. Olive was being quiet and respectful to those around her, her usual sensible self when Birdie arrives causing noise and swearing like a sailor. Olive instantly feels annoyed but can't help thinking that Birdie just looked effortlessly cool, and even though slightly annoyed by Birdie's manner Olive can't help but grin at Birdie's don't care attitude. When Birdie loudly asks what Olive's name is, Olive in a VERY Olive way sends back a note telling her to shush and telling Birdie her name, and this is where Birdie forces the two of them to become the best of friends! But fast forward to now and Olive and Birdie are soon going to have to say goodbye for good, because Birdie is dying.
But before Birdie dies she has a dying wish that only Olive can make come true, you see Birdie believes everyone gets only one BIG SEXY LOVE, Big Sexy Love is an all-encompassing, can't sleep, eat or live without them kind of love. And for Birdie her Big Sexy Love was Chuck Allen, the boy who left her brokenhearted back in America. Birdie has written him a letter explaining how she forgives him for choosing to study in America rather than England like they had planned and the only person who can ensure that this letter makes it to Chuck is Olive…. but there is a catch she HAS TO DO IT IN PERSON… oh and she has to leave the VERY NEXT DAY! Now for someone who is living in fear this is a complete nightmare for Olive to even contemplate, but after hearing that he isn't on ANY social media of any kind and Birdie reminding her that she doesn't have long left to live, Olive realises she can't let her best friend down and so she sets off to America for an unforgettable adventure!
Before she even lands in America she manages to fake an engagement to the air hostess and drag a man named Seth to the toilet in an unfortunate mix-up, where he thinks she is about to join the Mile High Club with him and she is just hoping for some support to make it to the loo without falling over in the aisle due to her fear of flying and the bottle of celebratory champagne inside of her!
I want to discuss what happens in America but I really think that it's something you should discover first hand because you will laugh until you cry, at Olive and along with Olive. She finds herself in the most bonkers situations where the nickname The Manhattan Menace becomes well-known and people start to recognise her in the street, much to her despair. But she also meets up with Seth, a comedy writer for Sunday Night Live, more and more! As well as all of that, Olive makes two friends, Anders Von Preen a very rich man desperate to be a hair stylist, who forces his services on to Olive and Mrs Ramirez who also kind of just forces herself upon Olive.
Now that Olive is in New York and she has some friends to help, will she find the elusive Chuck Allen?
Big Sexy Love is quite simply BRILLIANT, there are not enough words to possibly get across just how superb this book is, not only is it brilliantly bonkers and laugh out loud hilarious it's touching, uplifting and will make you sob buckets!
I think what I loved most about this book was the friendship between Olive and Birdie, they really truly loved each other implicitly and would do anything for one another. The fact that Olive, against her wishes gets on that plane to go to a country she has never been to and find a man she doesn't know, proves just how much Birdie means to her. I really, REALLY laughed when Birdie would giggle herself silly at Olive's misfortune, which always made Olive realise that it wasn't so bad after all. Watching how Olive grows more confident throughout the book made me so proud of her, every time she stood up for herself or did something daring, or even believed in herself a little more, I couldn't help but swell with pride! She becomes a friend that you just hope realises she can do anything she sets her mind too.
It's impossible to write this review and not discuss Seth, he and Olive get off to the worst start, first he cuts in line at the airport, something that really annoys Olive, then she drags him into the toilet on the plane leaving them both very confused and embarrassed. Then we have Seth using that against her in a big way. But even so, there is a definite spark between the two of them that only grows and grows each time they cross paths or Olive hunts him down! But Seth thinks that she is engaged to Colin Collins and Olive doesn't want to confess she lied because Seth hates liars, especially after the last girl he was with cheated on him and lied!
Another thing I really enjoyed with Big Sexy Love at the start of each chapter we got to see texts that Olive received, notes she left herself and tweets from characters within the book. EVERY. SINGLE. TIME. they had me laughing my head off!
What proves just how amazing Kirsty is as a writer is her ability to make you cry your heart out over it being broken, to making you cry with happiness and then make you laugh until it hurts. That is hard to pull off yet Kirsty does so effortlessly. She makes these characters become your friends and leave you wishing you could read about them forever.
This book is more than just a book, it's a brilliant lesson in life. I spent so much of this book thinking, oh my god I'M OLIVE! I have never been on a plane before, I'm utterly terrified it will crash and burn to the ground, I avoid boats at all possible costs (I've seen Titanic!), I haven't been in the sea since I watched Jaws at 13!!!! I literally live my life in fear just like Olive and I realised I was shouting at Olive to just try new things and stop being so scared that the worst is going to happen, because so what if the worst does happen? At least you bloody tried! And that is when I realised I need to take a leaf out of Olive's book and stop living in fear.
Big Sexy Love is her best yet, HER. ABSOLUTE. BEST. BOOK. YET. I absolutely LOVED LOVED LOVED IT and I cannot recommend you get yourself a copy enough! It is out TODAY and you can order a copy RIGHT HERE!