'Katie Brenner has the perfect life: a flat in London, a glamorous job, and a super-cool Instagram feed.
OK, so the truth is that she rents a tiny room with no space for a wardrobe, has a hideous commute to a lowly admin job, and the life she shares on Instagram isn't really hers.
But one day her dreams are bound to come true, aren't they?
Until her not-so-perfect life comes crashing down when her mega-successful boss Demeter gives her the sack. All Katie's hopes are shattered. She has to move home to Somerset, where she helps her dad with his new glamping business.
Then Demeter and her family book in for a holiday, and Katie sees her chance. But should she get revenge on the woman who ruined her dreams – or try to get her job back? Does Demeter – the woman who has everything – actually have such an idyllic life herself? Maybe they have more in common than it seems.
And what's wrong with not-so-perfect, anyway?'
OK… here goes…
I am currently telling myself to play it cool but if you know me, you will know that UNCOOL is my middle name. You will also know that I am the BIGGEST Sophie Kinsella fangirl that there has ever been. So when I got her new book not only did I squeal and stamp my feet I think I genuinely stared and stroked the book for around an hour.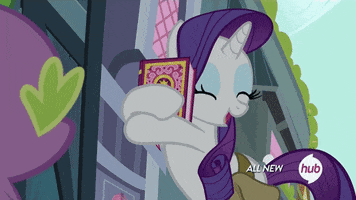 My Not So Perfect Life is based on Katie Brenner, she grew up in Somerset on a farm but spent her entire life dreaming of moving to London and having the perfect life, perfect job and a bunch of perfect friends. So when Katie finally gets the chance to work in London she changes everything about herself, she goes by the name of Cat, she changes her entire appearance and even gets rid of her West Country accent and talks with a London accent. Anyone looking in on Cat's life or Instagram would have to agree that Cat's life was perfect and would be envious… Only for Cat her life is one big failure and she is desperately unhappy with how her London life has turned out, she shares a tiny flat with two people who never speak to her, her commute to work is utter hell, but she cannot afford to live closer to where she works and so has no choice but to wrestle her way onto the train almost every day. As for money she doesn't have any, living in London is expensive and not something a junior in branding can afford comfortably, esp when you don't have rich parents helping you out like a lot of her colleagues! As for Cat's boss, Demeter, well she is the boss from hell, a total scatterbrain and doesn't even know most of their names. Cat is desperate to impress Demeter and prove to her that she has what it takes to go far, but Demeter barely listens to anyone. Which Cat finds really difficult because she holds Demeter on a pedestal, she admires and is envious towards her and her perfect life. She has the beautiful house, two beautiful children, the beautiful doting husband, she attends constant parties and events,  and even tries out every new restaurant… or basically anything new, EVER, before anyone else has, you name it Demeter has gotten there first.
That's the thing with Cat, everywhere she turns everyone has what she is desperate for, she is the girl who reads every single restaurant review and writes a list of all the places she wants to eat and carries it around in her bag, so that when she can afford it she can be the person dining out and sharing snapshots on Instagram. Her childhood best friend lives in New York and they keep updated on each others lives through Instagram, where they only ever share the best things from life. But because Cat cannot afford anything amazing she goes into coffee shops and takes pictures of other people's drinks when they aren't looking, or she takes pictures of places in London to then share them with her followers to show off that London life is great. You see it has to be great, she can't be honest because if she ever decides to be honest…it will mean that breaking her dads heart would have been for nothing! Her dad brought her up alone, after her mum died whilst Cat was still very young, and so it has always been just Cat and her dad. He never understood her need to escape for London, he doesn't see what's wrong with staying home on the farm. So because of their difference in opinion they have said things they didn't mean to say and there is a tension between them. And admitting London life isn't as amazing as she is making out isn't an option.
At work things are getting worse for Cat and rather than speaking up and getting her ideas noticed she finds herself doing Demeter's roots! Yes, actually doing her roots because Demeter cannot make it to the hairdressers. Thinking she could use this as an opportunity to show Demeter some of her work she goes ahead with doing her roots, only she never gets the chance to show her work because Demeter sees Alex, someone who she has a meeting with and gets Cat to distract him while she hides and washes her hair. Alex is also in branding and kidnaps Cat for a few minutes while Demeter is busy, he loves how she refused to let him pass her and stood her ground so decides to get her opinion on some potential products. There is an undeniable spark between the two of them and Cat finds herself out with Alex a few times after this and ends up in situations that make her feel that her London life is finally becoming that which she dreamed off. But she is soon left disappointed when she learns that Demeter and Alex are having a not so secret affair behind Demeter's husbands back!
But the worst part of Cat's London life is when Demeter and her are in a lift together and Demeter thinks she has already told Cat that she is fired… only she hasn't yet told Cat at all. This is how little respect she shows her work colleagues! Cat is devastated, but a chance to sort herself out comes in the welcome relief of her dad and his girlfriend Biddy, they have started up a glamping business, which Cat helped with massively, she did all the work to get it up and running, websites, brochures, you name it, Cat worked her magic. But with its doors opening for the first time very soon, her dad and Biddy are desperate for Cat to come and help out for a couple of weeks, they don't like to ask because they know her London life is so fantastic but they really need her. So Cat, lies, she tells them that she will take a sabbatical and go and live on the farm and help, with the intention of finding another job whilst she is there.
Only she never seems to hear back from anyone. As for the glamping business is a roaring success, thanks to Cat, although now she is back to Katie, her hair is now wild and curly again, gone is the flicky eyeliner and fringe and she is back to her roots and happy about that one aspect of her current situation. But she still longs to make it in the city, that's a dream she refuses to give up on.
Her lies to her dad seem to be being swallowed easily, only that could be about to change as Demeter and her family have turned up to her family home for a holiday!
This could be a chance for Katie to get her own back or it could be a chance to realise that sometimes people's lives aren't always the way you are led to believe…
I don't even know where to begin with how I feel about this book because all I want to do to chant 'I LOVED IT' over and over and over again, because I don't think I will ever truly be able to express just how brilliant this book is. Sophie Kinsella is a master of her craft and this  book is just superb, her observations on life are spot on and although always filled with actual laugh out loud moments, it's full of heart and complete warmth that will leave you feeling happy even though it's all over. I have now been reading Sophie's books for 17 years and I always, ALWAYS find it impossible to choose just one as a favourite. But after reading My Not So Perfect Life I think I have found the best book Sophie has ever written! I finished the book with the biggest grin on my face! My Not So Perfect Life just feels different to her other novels and there are so many reason as to why, this isn't your typical boy meets girl novel by Sophie, this is a book on friendship and finding yourself and realising that life isn't always what people make you believe. It also really makes you sit back and think about modern-day life, how lots of what we see online is an illusion or a snapshot into only the best parts of people's lives, no one should ever base their own happiness on what you see from someone else's life.
I adored the fact that Katie wasn't your typical ditzy character, she was super smart and just made a few mistakes, she was really driven and never gave up on her dream even when everything was in her way. She was so likable and relatable that you are constantly rooting for her throughout. When Alex enters her life, he is so boyish and charming, and that sparkle in his eye makes it impossible to not hope desperately for them to fall madly in love with each other! As for Demeter, she took on the role that a lot of Sophie's other characters take on, she was extremely ditzy and forgetful, but also so likable. I actually think she was my favourite character, even though it wasn't her story we were reading about. Another stand out character for me was Biddy, she was wonderful, she never interfered with Katie and her dad in anyway, she never expressed an opinion on their disagreements and also never stopped her dad from trying out inevitably rubbish money-making ideas. But she loved Katie, really loved her and it was so blindingly obvious and that just warmed me up all over. She is the kind of mum everyone wants, the one who always has baked goods waiting on arrival, who goes out of their way to make you happy and comfortable. I really loved her. She sat back and just took her time, waiting for Katie to need her and never pushed herself upon Katie.
One of my absolute most favourite parts of the book was the dildo! That is all I will say, you MUST read it and find out! I was laughing so much my face ached, seriously if you don't want tears streaming down your face in public… read it at home in private. Because Sophie WILL make you laugh out loud, and it will come out of nowhere. The only bit I didn't enjoy was the last page, WHY MUST IT BE OVER? I hate the excitement of waiting for a new Sophie Kinsella book… to finally have it and then find it literally impossible to put down. Before you know it you have read the entire book in a day and then the excitement of a new book starts again.
My Not So Perfect Life is hilarious, brilliant, fun, heart warming, thought provoking, compelling and utter perfection! It's out on February 9th and an absolute must buy. Her best yet, and I not say that lightly! (Because I didn't think anything could top Twenties Girl or The Undomestic Goddess or Can You Keep A Secret…. I'm going to stop before I name EVERY book!).