HOORAH IT'S FINALLY MY TURN ON THE BLOG TOUR! I CAN FINALLY GUSH ABOUT THIS UTTERLY BRILLIANT BOOK!
A laugh-out-loud, feel good, romantic comedy, which will take you on an enlightening emotional rollercoaster. Perfect for the fans of Sophie Kinsella and Jane Costello.
'Frankie Green's happy ever after is put on hold when her childhood sweetheart husband complains things are boring in bed.
When he asks for some space, she sets out to win him back by getting herself a sex education.
Little does she know that her hilarious, tender and embarrassing journey of enlightenment is going to change everything…
A story full of humour, heartache and happiness, of friendship, coming of age and overcoming insecurity.'
Praise for Laura Kemp:
"Fresh, so very real and funny" Milly Johnson
"Fantastically funny" Allison Pearson
"Brilliantly funny" Fiona Gibson
"Witty, brilliantly written" Fabulous Magazine
"Funny and poignant" The Sun
"Funny and gutsy" Sainsbury's Magazine
At the end of my review I will be posting an interview I did with Laura after reading The Late Blossoming Of Frankie Green. 
Where to begin… It's always difficult to start a review on a book that you loved so much,. In fact love is actually an understatement, because I didn't JUST love this book, I ADORED it. Laura Kemp is genius. GENIUS… but before I get too gushy let's discuss the actual book!
The Late Blossoming Of Frankie Green is one story based on the lives of three best friends, mainly Frankie herself but also Letty and Em. Each woman is going through different struggles, so I am going to talk briefly about each one!
Frankie Green is a smug newlywed, on a romantic break to celebrate her one-year anniversary with her husband and childhood sweetheart, Jason. For Frankie, life couldn't be sweeter. She is married to the man of her dreams, has regular sex and sometime in the future they will be having lots of adorable babies… only for Jason life isn't so clear-cut. No, for Jason he wants more from life. He wants adventure and kinky sex and he doesn't want them with Frankie. But before he tells her this he tries to surprise her with kinky sex by blind-folding her and hand-cuffing himself to the bed! What a treat! To hell with talking this through, scare your wife to death and then lay all her faults on a plate and exclaim that your life together isn't what you pictured in life. So poor Frankie is left bewildered, heartbroken and feeling utterly useless as woman, lover and wife.
Frankie desperately wants to win Jason back and prove to him that she is worthy of him, that she can be everything he needs. She has never wanted to be anyone but herself but figures maybe she wasn't adventurous enough in bed and that maybe that is something she needs to work on. So with the help of a few drinks inside her she decides she will get herself a sex teacher. Someone who can show her how to go from boring in bed to an absolute sex kitten.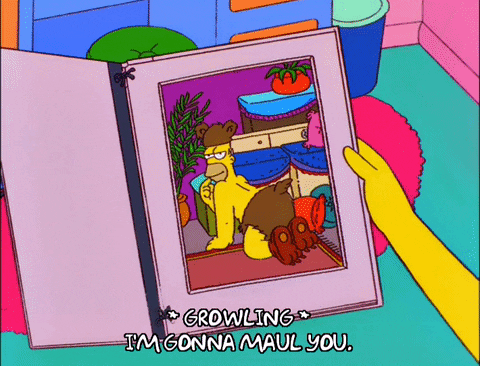 Em, the sensible one of the group has fallen head over heels for Simon Brown. After one night together, Em can see them fitting together perfectly, they have the same interests and are both in the same line of work. Which is how they met, Em was showing Simon the ropes when he joined their team for six weeks. When Em first laid eyes on Simon it felt like magic but sadly her feelings were not reciprocated and she ends up finding herself alone and pregnant. But pregnant at a time she needs it least, not only is she facing the future as a single mum but she now has the opportunity to become promoted at work, a job she has been doing since school and utterly loves to pieces. But will being pregnant ruin her chances, she decides to keep quiet until she legally has to tell work, which also helps her to keep it quiet from Simon, for now. He already has a daughter from a previous relationship and she can't imagine him suddenly deciding to settle down for her. Not only has she got all of that to deal with but she also ]has her dopey brother Floyd currently living with her due to his heartbreak of being left by the love of his life, to pursue need to travel the world. Floyd is a professional psychiatrist yet still loves to stick mangoes up his shirt and announce that he is a lady.
Letty, is the boisterous, overly confident and the sex mad one of the group. She is currently having an affair with her personal trainer, Lance Boddy, a man who named his gym, The Boddy Shop, something she never thought she would do and something the girls have expressed the disapproval in, but she assures them it's only sex and nothing else. Lance is living a separate life to his girlfriend and is only staying because of his son, they had thought a baby would save their relationship. No guessing the outcome there! Although Lance and Letty are at it like a pair of rabbits, anywhere and everywhere, Lance never runs away afterwards, she always does the running. She could give him up at the drop of a hat, but she craves love and Lance is very loving towards her. Often asking if he can stay at hers, laughing at her jokes and hanging off her every word, but Letty refuses to act the same way and never lets him stay, this is proof that it is only sex and helps her to feel less guilty about having an affair. Letty is constantly prepared for him to cut and run but he never does, then one day he admits it isn't just about sex for him and is about to confess his love for her when she quite literally jumps out of the car and away from him.
I don't want to give away the story line so I'm going to shut up about Letty and Em now!
As for Frankie, well she does get her sex lessons and she gets them from none other than Floyd! Floyd is also suffering from heartache and not looking for a serious relationship at all, so for him this is win win. He gets to have lots of sex and still get over his broken heart in his own time. Frankie has a list she wants to get through but she is so embarrassed she makes Floyd sit under the kitchen table before she will even discuss the list. THAT is what he is dealing with… But that is only the tip of the iceberg… getting Frankie to actually have sex is proving much more difficult than he ever expected, because Frankie is seriously lacking in confidence and isn't keen to get any part of her body out or see through ANY sex act. So to start with they pretty much dry hump each other!
I MUST STOP TALKING….
I absolutely loved and adored this book, this isn't a book you can read and pick up over a few days this is a book that you HAVE to read in one go. It's impossible to put it down and if you don't read fast be prepared to do everything one-handed for a few days!
I loved Frankie, she was SO relatable as a character, I think anyone in a long-term relationship who is blissfully happy who suddenly has the rug ripped from under them would feel just as insecure as she did. Her apprehension about having sex with Floyd and letting him see her naked was totally believable. So you become instantly drawn in and can't help but get caught up within the story. You are rooting for her from the beginning and also laughing along the way too, because Frankie Green is hilarious. All her relationships are a delight, from her best friends to her clients to her dad, they are all so wonderful and heart warming, there isn't a thing to dislike about Frankie Green or Letty and Em for that matter. Em, how could you not adore her? She fell madly in love with someone she worked with and like many women all over the world had her hopes dashed and then found herself in trouble, but she is strong and doesn't shy away from her responsibilities and decides that if she is going to be a singe mum she will be the best single mum their ever was. It's impossible not to be cheering her on throughout the book, although the sensible one with strong opinions, she is so in the nicest way possible. Letty is also insanely lovable and relatable, desperate to be loved and when she has someone opening their arms to her she runs in the opposite direction. I really loved that about her, mainly because she reminded me of myself. All the girls are believable and lovable and they all do things that have you thinking, oh my god I would do the same, or have traits that you yourself have.
Floyd is, for me, the ULTIMATE book boyfriend. On the outside he is a professional with a very grown up career, but those who know him will know him as an utter clown, he is a teenager in an adult body, he had a ridiculous sense of humor but is also so sweet, caring and gentle. His the man all woman want to secretly marry (or that could just be me!). I loved, LOVED, LOVED his and Frankie's friendship, I loved how close they became and how he helped her gain confidence and realise she was actually pretty god damn sexy, no matter what that moron Jason said. for me, Floyd was perfection! 
Not only is this book brilliant with strong females and three compelling story lines it's absolutely hilarious, there was rarely a time I wasn't laughing myself stupid. At times I laughed so hard I cried, Laura Kemp has a brilliant sense of humor and it shines through in this book. There are many one liners that made me snort in the most unladylike way, but my absolute favourite will forever be
"Once you bare your bum, you bare your soul." 
I cannot recommend this book enough, everything about it is appealing. It's a feel good, laugh yourself stupid, romantic comedy. A book to be read in one glorious sitting because you will be too engrossed to remember real life even exists. Absolutely brilliant from beginning to end, an author that will be going into my must reads for any future releases.
And now onto my interview with Laura Kemp:
Laura, thanks to your twitter confession I know you secretly wear Pasties, so
let's crack on with some questions we don't know the answer to! Firstly, what
was the inspiration behind The Late Blossoming of Frankie Green?
Haaaa! I'm dying here! Please believe me, I do not, never have and never
will wear pasties. My boobs aren't what they were! Anyway, thanks so
much for having me, lush to be here! The inspiration was the whole Fifty
Shades of Grey phenomena, where millions of women from all walks of
life were all being educated, openly on trains and beaches, in S&M. My
agent Lizzy Kremer put it to me what would happen if someone tried to
have a go at what they'd read. So I created Frankie, an innocent, who
wanted to broaden her horizons but in a more tender way.
2. The story is based on three best friends and their lives. Each of them are
going through difficult and challenging times in their lives but each of them
has a sense of girl power about them, and if they didn't they soon gain it. I
loved that about them. Each has traits that makes them relatable to readers,
who would you say you relate to the most?
I can relate to all of them in a way because they represent different times
and feelings I've had, from Letty wanting to make more of herself,
Frankie being out of her depth and Em believing she doesn't belong.
They're those universal bad vibes we all get, but the girls also have
those fight-back moments. When they've got through the shock or anger
of something happening to them, they take stock and pick themselves
up and that's familiar to me too.
3. One of my absolute most favourite lines in the book was "Once you bare
your bum, you bare your soul."
Which was your favourite?
I loved anything that came out of Floyd's mouth because it showed him
to be funny, considerate and awkward all at once! I'd have to plump for
this, when he's discussing being Frankie's sex teacher…
"Dear madam, I wish to apply for the position of lots of positions, I'm
very experienced with many happy clients. Testimonials include 'what a
whopper!'."
But – and sorry to cheat! – I also love Letty saying 'I could fall into a
bucket of naked men who had 'boyfriend material' stamped on their
heads and I'd still come up sucking my own thumb' because it shows
how she uses humour to hide her disappointment at the stuff life has
thrown at her.
4. Floyd was the PERFECT man, he was sweet, intelligent, kind, a bit dopey
at times and had a superb sense of humour. For me he was the perfect book
boyfriend to fantasise over. What's the most important feature a book
boyfriend should have for you?
Oh, totally the same as you! He needs to be hilarious, able to laugh at
himself and thoughtful as well as sexy, but in an individual way, rather
than the traditional hunk. Because usually, really handsome men know
it! It's such a brilliant thing to be able to create a cool bloke without
producing an actual photo to say 'this is how he looks'. Our
imaginations fill in the gap. And when it comes down to it, it's
personality that counts!
5. If you had to live one day in the life of Letty, Em Or Frankie who would you
choose and why? I would totally go for Frankie so I could whack me pasties
on and jump Floyd!
Definitely Frankie too! I loved her journey. Being a hairdresser is brilliant
too, I reckon, being able to make women walk out with swishy hair and a
big smile, that's got to be a great job. I'd start off visiting Phyllis, her
substitute granny and regular client, I'd meet Em and Letty for lunch
then I'd go to a burlesque show with Floyd.
6. My favourite part of the book, one of many I must say, is when Em tells
Floyd she is pregnant because he is so utterly clueless and absolutely
adorable all at once. (I would tell you the others but I don't want to give any
spoilers away). Which was your favourite part and why?
I loved writing all of it – it was so fab to get inside three heads and tell
their stories. But I'd have to say my fave part is the ending, when it all
comes together (oo-er) but with a couple of surprises in there too.
7. The relationship between the three girls was so lovely and they supported
each other and stood by each no matter what. What do you look for in a
friend?
Exactly that! I'm so lucky with my friends, they all have the same things
in common – they're very loyal, funny, supportive, insightful, love a
natter and picking over the slightest thing at length and we all share the
same sense of humour. They're so important to me, more like family to
me, and we understand each other, even if we're different types of
people. God, I love them! Friendship between women is a fierce, intense,
beautiful thing like no other!
8. When the girls got together they had a pamper session, lots of facials, hair
and nails. What do you do on a girls night?
We meet up for a drink somewhere, maybe have something to eat, but
wherever we go or whatever we do, we always have an amazing night!
Just talking and laughing and then declaring our love for one another at
home time! Then we'll message later on in the guise of saying we're
home but more likely than not to do a whole 'night, night' thing and send
silly gifs and stickers. I love them so much!
9. In the story Frankie is a hairdresser and accidentally gave Em a bit of a
wonky fringe, luckily Em wasn't too bothered and trusted Letty that it looked
good. Have you ever had a hair disaster or a cut that you look back at and
cringe over?
Yes! Just last week I went to the hairdresser to get my brassy blonde
toned down but it was too dark so I had to go back and basically admit
that yes, even though I agreed it was 'lovely' when I left, I had been
really British about it and it made me look like a zombie! Obviously, I've
also dyed my own hair green by mistake and cut my own awful fringe!
It's all part of the female experience!
10.What is your writing process? Do you stick to a strict routine or do you get
easily distracted by cat videos on YouTube?
I write as though it's a part-time job with regular working hours, from
around 9.15am every morning until 1pm on week days. Always in the
kitchen, always in silence. But I need a break every 45 minutes or so and
then yes, I do go on Twitter and mess about. But I'd do that if I was in an
office so I think it's just a way to let off steam while you make a coffee!
In the afternoon, I mull over what I've written while I do the house stuff
and correct stuff as I go along. If I'm on deadline however, I'm up at 4am,
5am and write until it's done.
11. What writers inspire you?
Milly Johnson is incredible – funny, gutsy, emotional and with an
understanding of what it is to be female. Lucy Diamond too, for that
warmth. And Rowan Coleman too! I think Mhairi McFarlane is incredibly
funny and then there's the wealth of amazing crime writers such as
Clare Mackintosh, Colette Mcbeth and Amanda Jennings who are great
at gripping stories.
12. What's your favourite book and why?
It changes all the time – I generally love whatever book I'm reading! In
terms of the classics, I have a massive love for Wuthering Heights after doing it at A Level. It makes me want to waft around like Kate Bush in
the video of her song!
13. Describe your book in 3 words?
Happy, feel-good fun!
Thank you so much for taking part in an interview Laura!
Laura Kemp writes tender but hilarious romantic comedies which are unashamed love letters to the every woman.
Her uplifting message – based on the notion that everything is research apart from the rude bits – is 'You Don't Know How Brilliant You Are!'.
A journalist who has written for The Guardian, The Daily Mail and The Sun amongst others, she is married with a son in Cardiff, where she pretends to be a domestic revolutionary so she doesn't have to do the ironing. Runs to eat crisps and drink wine, adores her mates and loves her dog, Lego and sweary cross-stitch.
And you can buy her superb book
here!